Synergy Software Systems
P.O.Box 7780
303, Al Khaleej Building, Karama
Dubai, United Arab Emirates
Telephone:
+971 4 3374282

Microsoft Dynamics CRM

Early Customer Relationship Management (CRM) technology was complex, costly and plagued by poor user adoption. Users who did deploy CRM systems reported that projects failed to achieve expected Returns On Investment (ROI). Microsoft Dynamics CRM addresses these challenges with features and capabilities that promote user productivity, business agility, and technical flexibility.

Microsoft Dynamics CRM transforms the way companies secure and retain their most valuable asset: loyal, satisfied customers.
Help your Sales, Marketing and Service staff to easily share information and route tasks with Microsoft Dynamics CRM workflow automation and analytics.
Works the Way You Do.
Works the Way Business Does.
Service-Oriented Architecture (SOA).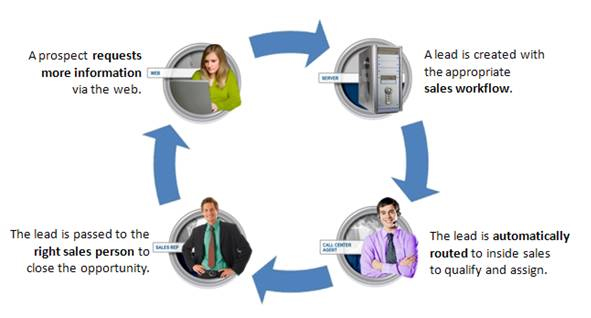 15,500 Customers - Over 750,000 users - in more than 80 countries
SALES
MARKETING
SERVICE & SUPPORT
KEY CAPABILITIES
HIGHLIGHTS
Lead and Opportunity Management.

Account and Contact Management.

Territory Management.

Products, Pricing and Quotes.

Forecasting and Sales Analytics.

Workflow across Teams and Groups.

Offline and Mobile Device Access.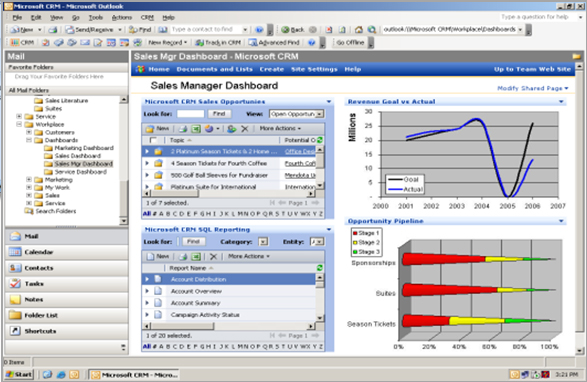 Data Import and Cleansing.

List Management and Segmentation.

Campaign Planning and Execution.

Campaign Response Management.

Workflow across Teams and Groups.

Marketing Reporting and Analytics.
Account and Contact Management.

Case and Interaction Management.

Knowledge Base Management.

Product and Contract Management.

Service Scheduling.

Workflow across Teams and Groups.

Service Reporting and Analytics.
Continuous background synchronization to Outlook.

Choice of Clients Workspace: Outlook, Browser, or Mobile Devices.

Offline reporting and analysis.

Flexible options for email sending and routing.

Full remote access without a VPN.

Multi-Language, Multi-Currency and Multi-Time zone support.

Presence integration for real-time communication.

360° activity management and visibility.

Auto-correct on data entry for accounts, opportunities and more Reduce time spent on data input and routine daily tasks.

Office and Outlook personal productivity enhancements.

Batch and real-time data de-duplication.

Improved mail-merge functionality.
Robust Workflow Tools - Designed for the business user.

Native Outlook Client - Familiar and intuitive interface easier training, Usability, lower price, quick time-to-value.

Powerful Remote Capabilities - Consistent offline/mobile.

Point & Click Customization - Easily adapts to fit business.

Comprehensive Business Intelligence - Easy access & use Microsoft Dynamics CRM solutions are chosen 50 percent more often than the nearest competitor's solutions.