Synergy Software Systems
P.O.Box 7780
303, Al Khaleej Building, Karama
Dubai, United Arab Emirates
Telephone:
+971 4 3374282
ProPHIX CPM

prophix cpm
Budgeting, Reporting, Planning & Ad-Hoc Analysis
Prophix CPM is a fully integrated performance management solution that empowers organizations with budgeting, planning, forecasting, reporting, consolidations and personnel planning capabilities. Prophix CPM's robust analysis functionality empowers end-user investigation with ad-hoc 'drag and drop' capabilities, automatic variance calculations and full drill-down to details on measures within the business model.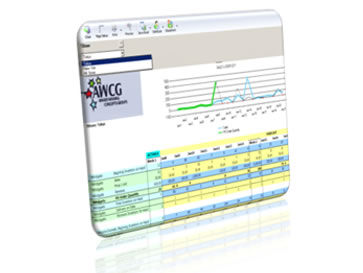 Prophix CPM - Performance Management
Prophix CPM has the ability to combine financial and operational business models, meaning that you can leverage Prophix to manage performance across your entire organization and roll these operation budgets into your financial model. An example would be to create a project/job costing model that facilitates budgeting project costs at the operational level. This model would then facilitate budget to actual reporting for projects and automatically update the financial budget/forecast when changes are made to any project's budget/forecast. 

Prophix CPM facilitates the automation and scheduling of administrative functions, from importing actual data to distributing Excel templates for end user contribution to distributing financial reports via email or Microsoft SharePoint. 

Prophix CPM is ERP agnostic meaning that it can be used with any ERP system including Microsoft Dynamics Ax
for more infromation: http://prophix.com/
Create a single source of truth
Prophix saves time and ensures data is accurate by creating a centralized data source. Consolidated financial reporting is made easier--create adjusting journal entries, allocate revenues or expenses, and perform intercompany eliminations easily within the integrated Financial Controller module. Consolidate data from any ODBC-compliant source at a click of a button, or completely free the finance staff from consolidation tasks by automating imports to run on schedule. Easily manage multiple currencies without handling broken spreadsheet links or formula errors.
Quickly create and analyze multiple planning scenarios
Whether creating short-term operational plans or long-term strategic plans, scenario management with Prophix has never been more flexible. Using the interactive, graphical Delta Analysis™ tool or InfoFlex™, create different business scenarios based on actual or budget data--or based on other scenarios. From resource usage or capital expense planning to revenue planning, Prophix offers the ability to test business assumptions and proactively plan scenarios. With Prophix, take strategic plans even further; generate measurable KPIs and monitor changes in dashboards or scorecards.
Give users the power to analyze data
Eliminate the dependence on finance personnel and allow them to spend more time on decision making rather than data processing and validation. With specified roles and permissions, allow users to securely perform their own data analyses. Give other departments the ability to work with reports interactively to jump straight into analysis. Users can slice and dice data or drill up, drill down, and drill through to source data systems using a simple drag-and-drop interface. Prophix also provides visuals to make it easy to analyze data and identify variances at a glance.
Prophix delivers the best value by combining high end functionality, low total cost of ownership, and the fastest implementations in its class.
All Prophix Solutions are designed by business and finance professionals to deliver ease of use with minimal reliance on IT resources.
Synergy is the only certified partner for the Middle East region
Eliminate spreadsheet frustration
Prophix makes data entry simple for contributors and allows for the automatic consolidation of data, eliminating the task of gathering and linking multiple workbooks or cutting and pasting data. Create budgets using a familiar spreadsheet interface, with control and without the hassle of verifying accuracy. Prophix leverages a controlled workflow cycle to manage the budgeting process, which incorporates optional due dates and reminders for tasks, such as data entry, approvals, processes, or journal entry adjustments.
Allow users to add line item schedules and user comments and budget using a top-down or bottom-up budgeting approach. Prophix streamlines budgeting by automatically consolidating data from different departments to the corporate plan and provides access to users anytime and anywhere --on the local area network, remotely connected over the Internet, or offline using data entry templates.
Thousands of finance leaders around the world use Prophix to empower their organization and gain greater insight into business performance.
The unified Prophix
Performance Management solution
fully integrates budgeting, reporting, planning, scenario management, dashboards, and in-depth analysis capabilities, providing a forward looking view of company performance to stakeholders across the organization in a single extensible platform